Dried Figs from Northenn Evia, Greece
The dried figs that are cultivated and produced in Northern Evia and specifically in villages like Taxiarchis, belong to a unique variety, the "Smyrnaean". Due to the special microclimate of the area, they have an extremely sweet taste, soft and fleshy texture and we can enjoy them all year round.
About Agrofigs dried figs processing and packaging company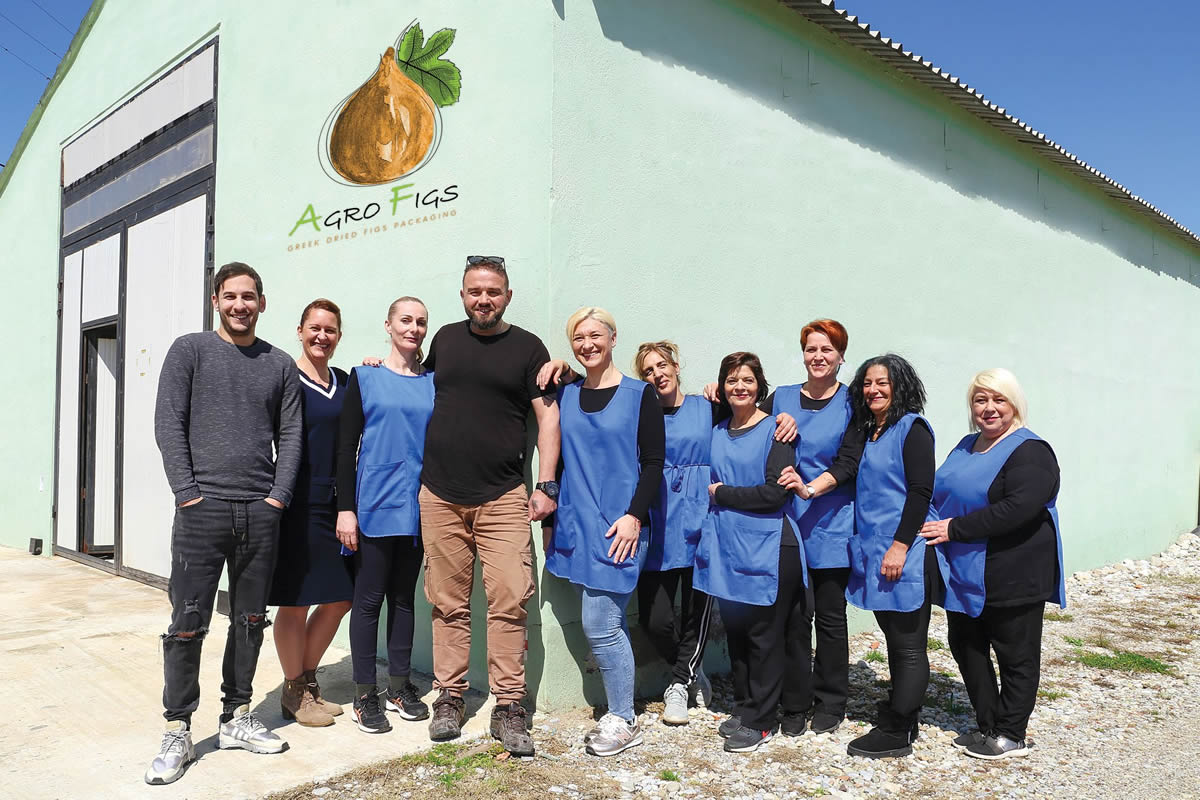 Our newly established company Agrofigs, started its course in 2020. With vast family experience in the cultivation and production of the only dried fig of North Evia, Nikos Panagiotou decided in 2020 to give another breath to the promotion of the unique variety of dried fig. Thus he created the packaging plant of dried Figs of Northern Evia, "Agrofigs".
Unique fig products
produced with love & care
Our commitment is to
select and process the best fig quality
Fig categories
Our dried figs can by categorized according the process they have received as well as their size:
White figs
These figs are distinguished by their golden color, as they have undergone a process of fumigation with sulfur dioxide.
Natural figs
Natural figs can be recognised their dark brown color, since they have been dried in a natural way: by exposing them in direct sunlight.
Fig categories by size
JUMBO
A
B
C
D
30-45
pcs/kg
45-55
pcs/kg
55-65
pcs/kg
65-75
pcs/kg
75-85
pcs/kg
*Note: At D category, due to the various shape transformations that can be made during the packaging process as well as the small size of the fig, according to your special request, we can reach a density of 100 pieces per kg
Northen Evia dried fig, a unique Superfood!
Rich in fiber and calcium
Improve bone durability and structure
Lowers blood pressure and adjusts heart rate
Lowers acidity in the digestive system
Τhe fig is a fruit that has been described as a Superfood and not unjustifiably. It is rich in potassium, which helps compensate for the sodium we consume from food digestion and helps lower blood pressure. In addition, it has a high concentration of minerals and calcium, second highest after oranges. They contain prebiotics thus helping the digestive system. That is why it is highly recommended to be included in the diet of both young and older people.
Delicious recipes with figs!